The Ultimate Jewellery Making Program
Behind the Scenes
Student Spotlight - KK
Meet KK, a retired radiology department manager and student at HJI. KK has recently completed the Ultimate Program, our intensive jewellery making course. Before joining Hatton Jewellery Institute (HJI), KK never had any experience working with metal. Over the course of the Ultimate Program, KK has completed 20 projects from saw piercing, locket making, wax carving and gem setting. We sit down with KK as he shares with us his creative journey from a complete novice to a skilled jewellery maker.
"I've always been intrigued at how metal could be modeled or manipulated into something that can be turned into a piece of art." -KK
Tell us about yourself…
I'm a retired radiology department manager. My passion is metalsmithing and jewellery making but have other varied interests in rock climbing, skiing and diving. Robotics is another field I'm trying to explore. With art and crafts, I do a bit of wood carving, seal carving, pyrography, drawing and painting.

Have you always wanted to learn how to become a jeweller?
Working on metal has always intrigued me. I was always curious about how a rough piece of metal can be polished like a mirror and how the gemstones can be set tightly on the jewellery. That's how my interest in silversmithing arose. And I followed my passion ever since!
"…sitting in the semicircle of the bench feels like being at the centre of the universe." - KK
What inspired you to take the Ultimate Program?
I only intended to take the 16-class short program when I first enrolled at HJI. But after taking the first class, I knew this is what I love to do! I felt excited just sitting at the bench with all the tools I like to use. I'm a bit obsessed about tools. And sitting in the semicircle of the bench feels like being at the centre of the universe.. So just after the first class, I decided to change to the Ultimate program.
How long has it taken you to complete the Ultimate program?
It took me about 7 months to complete the 64 classes in the Ultimate program. The rolling schedule is highly flexible as it allowed me to take holiday trips from time to time but still commit to an intensive program.
Tell us about your journey being a student within the Ultimate Program?
The program is structured so that progressively you are trained to achieve a very high level of accuracy, talking about down to 0.1mm. Especially for gem setting of small stones. As I moved forward with the program, I was surprised that my big fingers became more capable of handling smaller pieces. And my eyes were trained to review tiny details that I couldn't notice at the beginning.
What are your biggest takeaways for joining the program?
The program greatly enhanced my ability to handle tiny details and achieve a high level of accuracy. The jewellery pieces I made became special gifts to my family and friends. The Ultimate program teaches you cutting techniques using the piercing saw, and then soldering, followed by locket making, wax carving and the final stage of gem setting.
Has evolving a new skill set benefit or impact your everyday life?
Learning how to create more intricate jewellery pieces allows me to give more meaningful gifts to my family and friends. I can sell them too which I never imagined. Most of all, learning jewellery making skills has allowed me to apply the metal working and gem setting techniques on other handcrafting other than jewellery.
Now that you have completed the Ultimate program, do you have any new aspirations or goals in jewellery making?
The next step for me is to take the engraving program in the same studio. And then further honing my skills and knowledge to handle other precious metal other than silver, and also learn more about the different properties of various gemstones. I'm thinking of becoming a freelance jeweller.
What makes your work unique?
I consider to be still in the learning process, I haven't limited myself to a particular design style, I want to explore more. However, art deco is one of my favorite genre of designs, which incorporates bold geometric patterns in symmetrical arrangements. For sure I'll make more art deco pieces.

Why would you inspire new students to join the Ultimate Program?
The studio is full of tools and equipment that lets you create all kinds of complex jewellery pieces. The instructors are experienced, they always inspire me to think more creatively. I'm now able to design my own jewellery using techniques that are at a much higher level, like pave setting and channel setting. And, the staff members at Hatton are quite friendly and supportive, from helping you to buy your own set of tools, sending our pieces for casting and developing a highly flexible scheduling of classes.
Learn more about the Intensive Ultimate Jewellery Making Programme.
Discover KK's Ultimate Jewellery Making Learning Journey


Level 1 - Beginner Course
Chain Project: The Bracelet or Necklace

This is my second project in the Ultimate program. I spent a total of around 50 hours to complete the chain project. The entire bracelet was created out of a piece of silver ingot. Part of the bracelet includes an anchor on the bottom of the chain. Carving the anchor was definitely a challenge as it was the first time I used a pendant drill and burs.
- KK
Level 2 - Follow on Course
Technical project: Signature Hinged Locket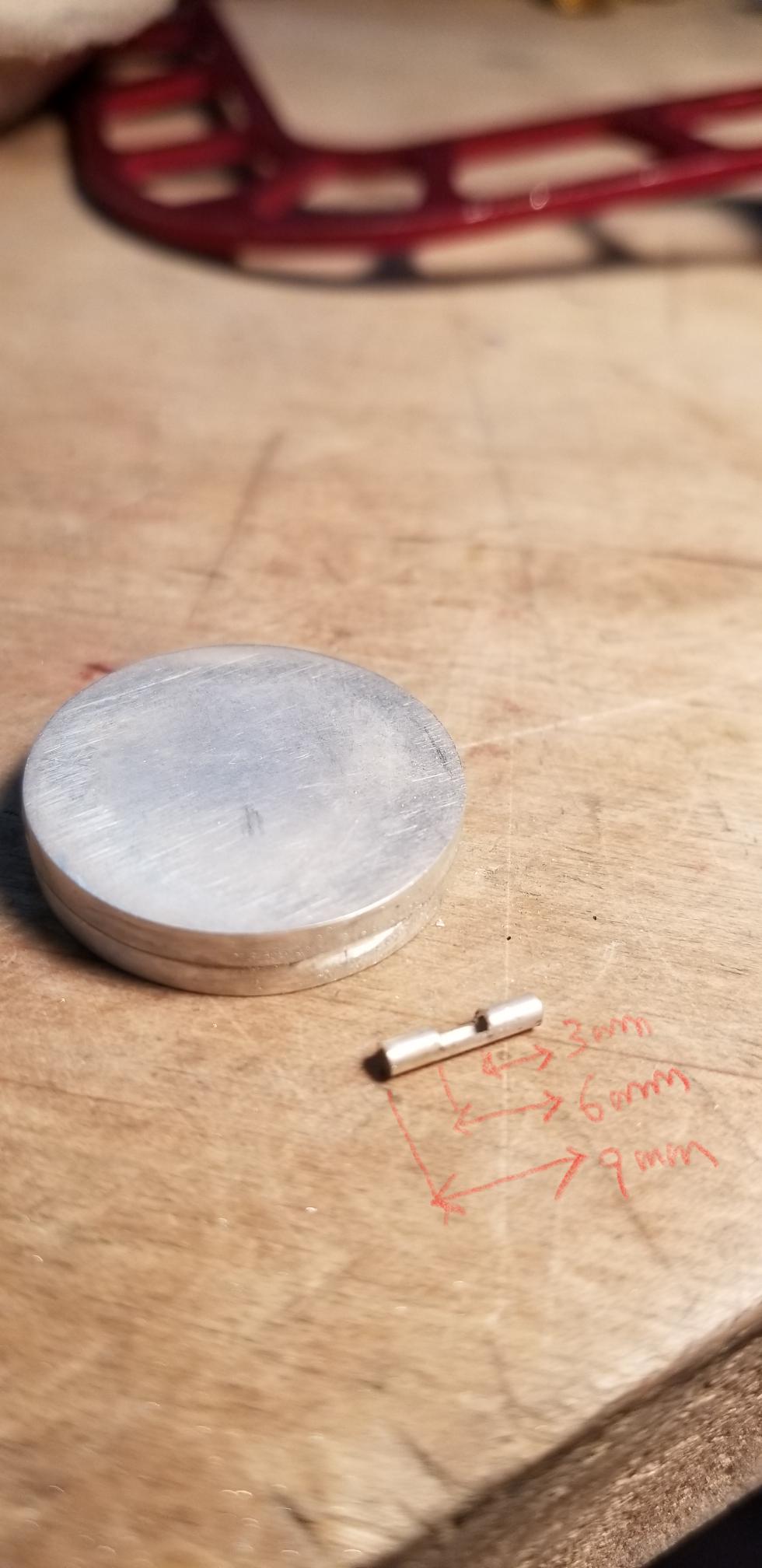 Creating a locket is an important milestone in the Ultimate program. It requires precision in cutting, and soldering skills are raised to a new level. I learned a great deal of new techniques including tube making and riveting. My most valuable lesson learned from this project is the importance of good planning.
- KK
Level 3 - Wax Carving
Traditional Wax Carving Skills: The Fox Ring
It all started from a piece of wax! It felt so amazing when I was holding the final silver fox ring in my hand. I used tools including a wax file, ball bur and cylindrical bur for the carving. Paying frequent attention to symmetry was key to creating a unique piece. I find it fascinating to learn about the casting process as this step enables mass production for all kinds of jewellery.
- KK
Level 4 - Gem Setting
Channel Setting Ring with Movable Stones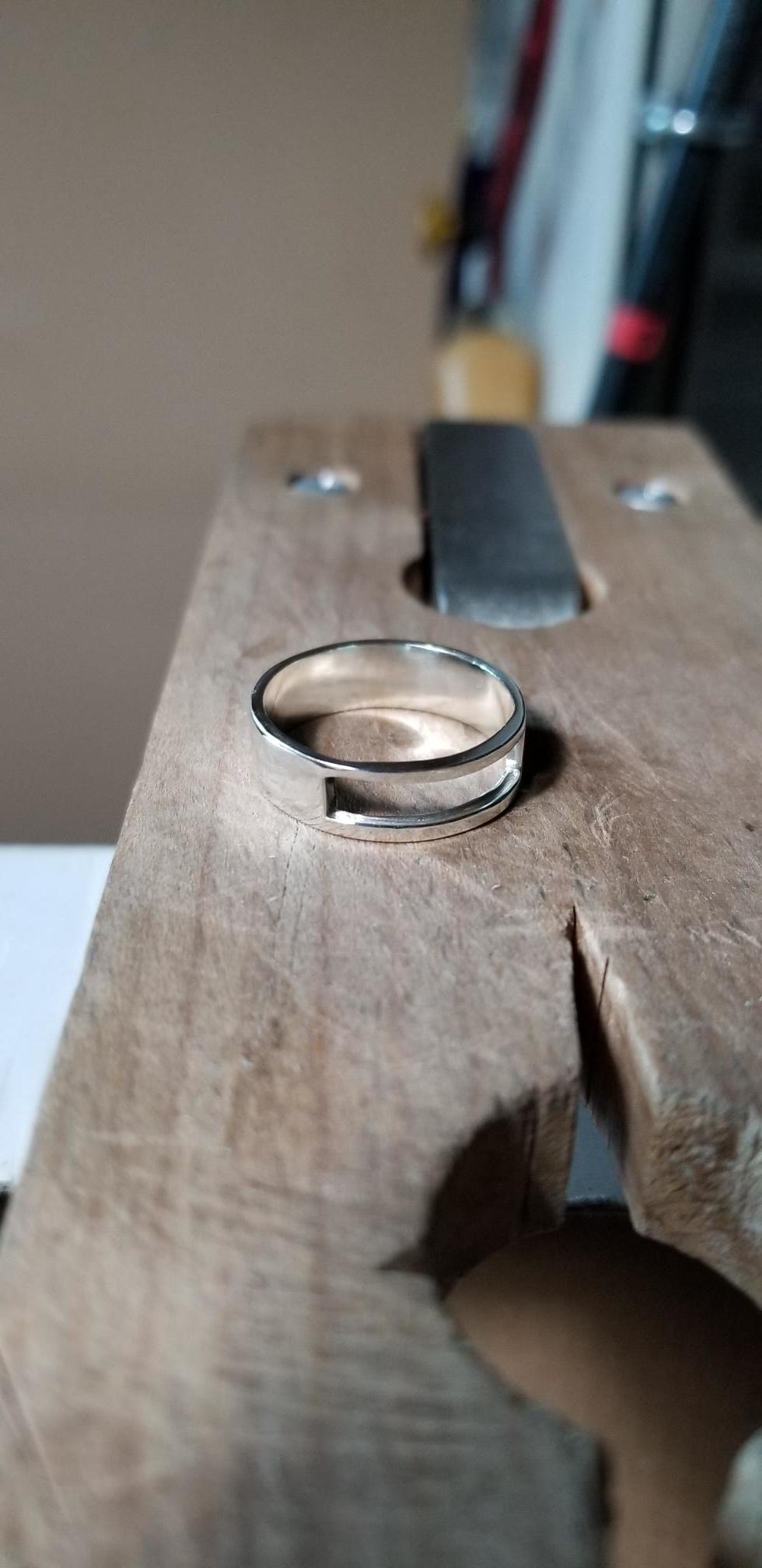 This was the last out of the 3 channel setting ring projects I completed within the program. Here I used the most complex gem setting techniques, all designed on my own. The idea of moving stones came to mind and was inspired by a friend. On the ring, the stones have the ability to glide and move through a small railing which makes this piece an example of a kinetic art jewellery.

- KK
Special Technique
ENAMEL BUTTERFLY RING
This was my first enamel project and my own design. I used ring bending pliers to bend the shank with all the structures already in place. The enamelling was pretty straight forward. However, the stone setting was quite challenging in that the width of the gaps had to be very precise since any adjustment of those bridges may distort the butterfly pattern.
- KK
Join Us
For more information on our courses or to book a tour of the Hatton Jewellery Institute, contact our team.